Episode 99 | Notifying Clients of Rate Increases
Episode 99 | Notifying Clients of Rate Increases

00:00
Hi Group Practice Listeners!
In this tip of the day episode, I'm talking about how to notify clients of rate increases.
In this episode I discuss:
Why your rates should increase
Standard rate increases in the US
How to notify clients of rate increases in your practice
This episode is sponsored by TherapyNotes. TherapyNotes is an EHR software that helps behavioral health professionals manage their practice with confidence and efficiency. I use TherapyNotes in my own group practice and love its amazing support team, billing features, and scheduling capabilities. It serves us well as a large group practice owner.
Do you ever wish for a financial therapist who could relieve you from the last few months' bookkeeping, talk you off the edge when you're running into issues with Quickbooks, or help you work through a profit plan for growth? GreenOak Accounting does just that! GreenOak Accounting is an accounting firm that specializes in working with group practices. Their value goes WAY beyond bookkeeping; they can help you get on track for financial success. Mention TGPE and get $100 off. Schedule a free consultation by going to http://greenoakaccounting.com/tgpe
In today's episode I want to talk about increasing your price as a group practice.
We're at the beginning of the year so it's a time when group practices and solo practices alike are thinking about it. It's a time to refresh your business policies and your procedures. I know I've been going through my operations and employee manuals and reviewing them, updating them, putting in new policies, taking out old policies that aren't working for the business, and letting them go. But it's also a time when we look at our rates.
Current inflation rates in the U.S. are just over 2% on average, per the data that I researched. And that's kind of the historic inflation rate that's typically just under 3.5%. So 2% is what our inflation rate for 2019 has been–but typically in the United States it's around 3.5%.
Commercial rent, as we all know, typically goes up between 2 and 4% a year. And I know with my locations they're around two to two and a half percent that my rent increases each year. And obviously the services we use wiithin our group practice tend to increase as well each year. We look at our EHRs, or our phone lines or internet, and every once in a while all those things go up a little bit–because the cost to running those business goes up.
And so, when we don't increase our rates what ends up happening is we end up making less profits, if you think about it.
Right? Our rent goes up, our malpractice insurance might go up a little bit, the services we're using to run our business might go up a little bit each year. And if we're not increasing our rates, it means that our out of pocket profits are not as high as they were in the previous year.
So, I want to talk a little bit, really quickly, about how we can increase our rates in ways that don't upset clients. Because that's obviously something that we're all wanting to be careful of. We want to be sure that we're being fair to clients but that we're also being fair to our businesses as well as to the clinicians in our practice. Because clinicians also expect to make more money with time! And so the only way that can happen is if our rates are going up.
So one of the things you can do is: have a system in place for increasing rates.
When clients can anticipate rate increases, it decreases their own frustration. One example is by increasing rates every January 1st (that's what we do). It's a time when things change and clients are more likely to accept it when it's around the new year. They expect changes to happen around the new year. Benefits tend to reset then, insurances tend to change then, so it's not a huge stretch for practices to change their rates at the beginning of the year as well.
The second thing I suggest is: having your rate increases on paper.
Have your rate increase listed in your client paperwork. It's a great way for clients to know what's coming ahead of time, and you can also refer to it later. An example for this is having in your intake paperwork stating that increased rates happen every January 1st, at an increase of $5/year. That's how we have it set for my group practice.
We like the slow and steady wins the race sort of way. So we tend not to have huge increases but a consistent $5 every year, on the first of January. So clients know when to expect it and can anticipate it and are not surprised by it.
The third idea that I have is: having consistency in your rate increases.
There's a lot of practices out there that wait years before making their first increase, and then they'll increase by like $20. And that can be a hard pill to swallow for many clients who weren't expecting it, or who were maybe paying as much as they could possibly pay to begin with. Having smaller yearly increases tends to be easier for clients to manage.
Typically people with an increase rate of about $5/year. Which when you look at it at $150 a session, it comes out to about 3.5% increase. So just around that historic inflation rate if you increase by $5/year–that's about a 3.5% increase per year, which is kind of industry standard.
My last one is to notify clients about a month before the rate increase goes into effect.
This is just because even if they have signed paperwork that says in January it will increase, it doesn't necessarily mean that they remember that once January hits. So a simple process is having a notice template that you can print out every year. This is what I have, so I don't have to come up with it every single year. And we leave it in the waiting room of our offices about a month before the rate increase goes into effect. That way clients have the ability to read it and know.
We also make sure our clinicians remind clients of that as well. But you know, the larger you are, the more clinicians you have, the more likely it is that one or another therapist is going to forget. So the best thing to do is have a notice out. Or, better yet, if you have an EHR that lets you send emails to clients you can send out a mass email notifying clients of that rate increase. It also is good having it out in the waiting room for clients that might not necessarily come every week. It might be hard for clinicians to remember "did I tell that client or not?" especially if they have a lot of clients on their caseload who come sporadically or not very often.
So having a notice out can be really helpful for those clients who are coming in inconsistently.
So, given that, I'd love to hear your feedback on how you've increased your rates! What process did you take, what steps did you take, and how successful was it for your business? Were there any lessons you learned in your group practice on how not to do it next time? Or did you figure out the perfect way to do a rate increase that really was a smooth transition for clients and clinicians alike? I'd love to hear it! Talk to you guys next week.
Thanks for listening to the group practice exchange podcast. Like what you heard? Give us five stars on whatever platform you're listening from. Need extra suppor? Join The Exchange, a membership community just for group practice owners with monthly office hours, live webinars, and a library of trainings ready for you to dive into visit www dot members dot the group practice exchange dot com forward slash exchange. See you next week.
Here are the resources and guides we recommend based on this episode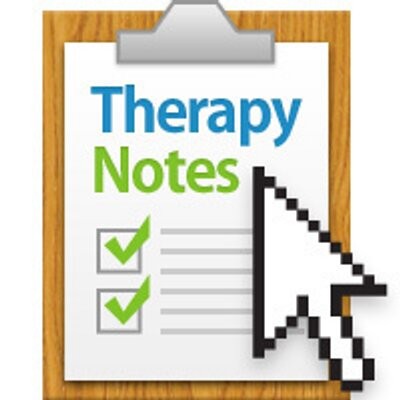 *Need a good EHR for your group practice? TherapyNotes is it. I've been using it for years in my own group practice, and it does really well when it comes to having the features group practice owners need. Try it out for FREE for 2 months by clicking here.
* I am an affiliate for some of the businesses I recommend. These are companies that I use in my own group practice, and make recommendations based off of my experience with them. When you use some of these companies through my links, I receive compensation, which helps me continue to offer great free information on my podcast, blog, Facebook group, and website.
Maureen Werrbach is a psychotherapist, group practice owner and group practice coach. Learn more about her coaching services here:
The podcast is structured so that you get practice building tips in small doses, where an episode can be listened to (and a group practice building lesson can be learned) in a single car ride.
Episodes are structured into categories: coaching sessions where I coach a group practice owner on a specific topic, tips of the day by yours truly, real talk where you get to be a fly on the wall while an established group practice owner and I talk about the highs and lows of ownership, and trainings done by experts in the field.
Don't miss an episode! Download The Group Practice Exchange Podcast on iTunes, Stitcher or Google Play and don't forget to subscribe and rate TGPE
* The content of this post is intended to serve as general advice and information. It is not to be taken as legal advice and may not account for all rules and regulations in every jurisdiction. For legal advice, please contact an attorney.