Episode 171 | Three Times I've Struggled as a Leader
Episode 171 | Three Times I've Struggled as a Leader

00:00
Hey Group Practice listeners! This is a more vulnerable episode for me. In this episode I'm talking all about three times I've struggled as a leader, and how I've navigated those struggles.
In this episode I cover:
Navigating people pleasing urges as a leader
Establishing boundaries and expectations with staff
Addressing culture issues as a leader
This episode is sponsored by TherapyNotes. TherapyNotes is an EHR software that helps behavioral health professionals manage their practice with confidence and efficiency. I use TherapyNotes in my own group practice and love its amazing support team, billing features, and scheduling capabilities. It serves us well as a large group practice owner.
Do you ever wish for a financial therapist who could relieve you from the last few months' bookkeeping, talk you off the edge when you're running into issues with Quickbooks, or help you work through a profit plan for growth? GreenOak Accounting does just that! GreenOak Accounting is an accounting firm that specializes in working with group practices. Their value goes WAY beyond bookkeeping; they can help you get on track for financial success. Schedule a free consultation by going to http://greenoakaccounting.com/tgpe
Welcome back. Today I want to talk about three times I struggled as a leader and how I coped with it. This is more of a vulnerable post than what I normally do on the podcast. But I wanted to share some insights into my own struggles as a business owner and what I did, or what I am doing to work through those things because business ownership can be a lonely place. And I know that all of us struggle from time to time with decisions we're making, or how we respond to our teams. And so in an effort to be transparent about that experience, for me, as a group practice owner of a rather large practice and who's been doing it for a decade, I wanted to be able to share just a couple of times in my leadership role in my business ownership role where I struggled in some capacity. And what I did to kind of navigate that and move through that. 
So without further ado, the first thing that I wanted to share that was a struggle was it kind of revolves around this people pleasing idea, which I know I've talked about. It's something that I work through actively, all the time, because it's very easy for me to shift back into that people pleasing space. But there have been times where I've made changes in the business, because it was something that staff wanted or a particular staff wanted, versus it actually being the best move for the business as a whole. And so essentially making changes to make a particular person or particular people happy, even when it was something that I didn't think should actually be happening, right? So I'm sure many of us have gone through this at least once because it's part of the growing pains of leadership. And it's something that I have to consistently and continually think about even now a decade later, when I'm making decisions or when people are wanting positions or, you know, to add a program or to do things in my business; is asking myself: do I want to say yes, because I want to make that person happy, but I don't really think it's a good idea? Or am I saying yes, because it's a great idea, I think it's smart and I think that person can actually do that thing? 
Well. So, I've had a few times where I've either given someone another leadership sort of level role where it came out of a desire to make sure that that person was happy and didn't get mad. And I knew that it was a position that wasn't going to get my needs met in terms of how that leadership role is going to support me as the business owner. And then it was a matter of having to have that discussion with that person. And I've had instances in setting up or allowing staff to set up certain programs or offerings or webinars or courses, when I really felt like that person was likely not great at giving out a webinar, right? We all know that it's two different things to have the skill set and the knowledge to talk about a topic. And it's a completely separate thing to actually be good at communicating that through a webinar, or through a live talk. And there have been times where I have said yes, knowing that it probably wasn't going to be good, when I should have just said no. Or said, I need you to do A, B and C, to be prepared before you can do D. Right? So that was a time I struggled a few times. And it ended with me always having to have a hard conversation with that person to talk through the struggles that I knew were going to happen, because I had said yes to that person. 
The second instance, I remember struggling that I feel like is significant–kind of relates the first point but–not setting boundaries and accountability, when it comes to staff doing the work the way that it should be done, right? Like, we all have metrics, we have expectations for staff to see a certain amount of clients or to have a certain retention or to have, you know, a certain number of new clients versus existing clients staying or I don't know, the client satisfaction surveys having some certain percentage of positive client satisfaction surveys, right? We all have expectations. This is like this in every business in any kind of role. There's expectations for how do we know that this person is doing well. And I have had a history of not holding people accountable. In a way that is actually helpful, right? There's a difference between having a conversation with someone and saying, Hey, your numbers are low, what can I do to help you, or Hey, you know, I need you to do more of X, Y, or Z. And there's a completely different thing, which is having very clear and measurable goals for every role that you have in your business. So that it not only is clear to you when someone's really doing what they need to do in their role or not, but that that person also knows that. 
And I've always been more in the gray zone, with goals with people. And it's taken me many years to get to a place where everything can be turned into a measurable goal with my team, which can feel more business-y than I like with my team. But it's helped me become less resentful when people are not meeting the needs, because I know I've been very clear about it. And I can go back and point out the area that needs growth. And it generally makes it easier to know what the person needs to do to actually meet those needs. 
And lastly, is culture issues. I have struggled with having many locations with the culture shifting from one location to another. And it's something that you know, even happens to this day, sometimes, especially with COVID, and the shifting of in person to telehealth, I really struggle when the culture of my business isn't what I want it to be. And obviously, you know, you can have staff who really value a culture of no connection or a culture of like, if I need you, I'll reach out to you, but otherwise, leave me alone. And people might love that. And I have to remind myself that what I think is the appropriate culture that I want built in my business, if it's not being met, even if people are happy with the way the culture is, it means that those people are not in alignment with my values for the business. And it's taken many years to shift thinking with my team from trying not to be business-y with my team to realizing I mean, this is a business. I know this is something a lot of people struggle with. They work on their business as an entrepreneur in the background as the business owner, but when they're communicating with their teams, they do it from like this therapeutic-y non-business sort of lens, because they don't want to make their teams feel like oh, everything is, you know, all about business, right? Because it feels like there's a negative connotation with it, or at least there is oftentimes with staff. 
And I feel like that's a big issue number three that I've struggled with is how do I balance business with connection with my team, right? And there's a way to balance both. It includes being really radically candid and clear about that this is actually a business and that everyone who works here works inside of a business that needs to maintain, at some level to continue on, and that everyone plays a really important role. And this isn't just a place you come in and see your clients. And, you know, and that's that, but that it's a place where we all have to come together to make sure that we're moving forward the vision of the business, and that we're all playing a role in making sure that that needle is being moved forward. And that's something that really has taken a long time for me to kind of juggle both of those, balance both of those things out together. That you can connect with your team, while also holding them accountable in a business sort of sense, right? Where money needs to be talked about where not meeting certain criteria means that something might need to happen, right, like a performance improvement plan. And that doesn't mean that when we engage in those kind of behaviors with our team, that it doesn't also mean that we care about them deeply. And I feel like that was something that took a really long time for me to really kind of tease apart and realize I can care about team members, and also hold them accountable. And if they're not feeling that, if they are feeling like when I hold them accountable, that must mean that I don't care about them, then that means that there's a problem in how I'm communicating with them on a regular basis, or how my leadership team is communicating with them on a regular basis, versus how they communicate when an issue actually arises. 
So I think those are the top three things that came to mind right before I started this recording. One was around making changes because of what individual staff members wanted, versus it actually being a good idea for the business and just wanting to people please. Number two is not setting and holding accountability with my team members when it comes to their specific role and that they play in the business. And culture issues within locations and looking at what really is the culture that you want and as a business owner, and making sure that every single person in the business aligns with that definition of positive culture, right? Because it can mean different things to different people. And at the end of the day, ultimately, the people who work in your business need to align with your version of what a positive workplace culture is, right? 
All right, I'd love to know what times you've struggled as a leader were and how you coped. Email [email protected]. And in the subject area, write "Times I've struggled as a leader" so that we know that it's in response to this podcast episode. And inside the body of the email, give us up to three times that you struggled as a leader specifically, and what that looked like and how you coped with it. I might, in the future, put something fun together on all of this because I feel like when we come together and see the common humanity, of leading a business and the struggles that come with that it can be really helpful and transformative in not feeling alone in it. All right, y'all have a good one.
Thanks for listening to the group practice exchange podcast. Like what you heard? Give us five stars on whatever platform you're listening from. Need extra suppor? Join The Exchange, a membership community just for group practice owners with monthly office hours, live webinars, and a library of trainings ready for you to dive into visit www dot members dot the group practice exchange dot com forward slash exchange. See you next week.
Here are the resources and guides we recommend based on this episode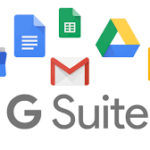 G Suite Business is a great HIPAA compliant tool that allows for sending HIPAA compliant emails interoffice (add on service for sending HIPAA compliant emails to clients), HIPAA compliant use of google drive, docs, forms, sheets, slides, and more. You can share documents between clinicians in an organized way too. G Suite Business also has HIPAA compliant video through Google Meet, that comes with the Business package.
Email us to get a promo code for 10% off your first year of Google Workspace.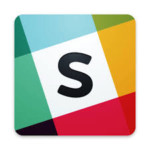 When your team needs to kick off a project, hire a new employee, deploy some code, review a sales contract, finalize next year's budget, measure an A/B test, plan your next office opening, and more, Slack has you covered.
We use clack to communicate within the office. It is almost like Facebook, in that you can search through old threads, which makes it easier than sending the same emails over and over. We have threads like general, clinical, administrative, and referrals to help us communicate without emails.
Do you have an in-office or virtual intake coordinator? Do you want to increase your conversion rate, create a smooth intake process that works, and empower your intake coordinator to feel successful and perform better?
Therapy Intake Pro is a unique program that is designed to help your intake coordinator level up their skills and feel increasingly confident & effective in their role. Check it out here!
Use coupon code TGPE15 for 15% off a purchase of $100 or more!
* I am an affiliate for some of the businesses I recommend. These are companies that I use in my own group practice, and make recommendations based off of my experience with them. When you use some of these companies through my links, I receive compensation, which helps me continue to offer great free information on my podcast, blog, Facebook group, and website.
Maureen Werrbach is a psychotherapist, group practice owner and group practice coach. Learn more about her coaching services here:
The podcast is structured so that you get practice building tips in small doses, where an episode can be listened to (and a group practice building lesson can be learned) in a single car ride.
Episodes are structured into categories: coaching sessions where I coach a group practice owner on a specific topic, tips of the day by yours truly, real talk where you get to be a fly on the wall while an established group practice owner and I talk about the highs and lows of ownership, and trainings done by experts in the field.
Don't miss an episode! Download The Group Practice Exchange Podcast on iTunes, Stitcher or Google Play and don't forget to subscribe and rate TGPE
* The content of this post is intended to serve as general advice and information. It is not to be taken as legal advice and may not account for all rules and regulations in every jurisdiction. For legal advice, please contact an attorney.