Episode 121 | My Journey of Expansion During COVID
Episode 121 | My Journey of Expansion During COVID

00:00
Hi Group Practice Listeners! In this episode, I'm talking all aboutmy journey of expansion during the COVID pandemic.
In this episode we cover:
How I decided to expand
Expansion vs. opening a new location
Plans for expansion in the midst of the pandemic
This episode is sponsored by TherapyNotes. TherapyNotes is an EHR software that helps behavioral health professionals manage their practice with confidence and efficiency. I use TherapyNotes in my own group practice and love its amazing support team, billing features, and scheduling capabilities. It serves us well as a large group practice owner.
Do you ever wish for a financial therapist who could relieve you from the last few months' bookkeeping, talk you off the edge when you're running into issues with Quickbooks, or help you work through a profit plan for growth? GreenOak Accounting does just that! GreenOak Accounting is an accounting firm that specializes in working with group practices. Their value goes WAY beyond bookkeeping; they can help you get on track for financial success. Schedule a free consultation by going to http://greenoakaccounting.com/tgpe
Hi! Today I want to talk about the fact that I'm expanding during a pandemic.
It's something that's been on a lot of people's minds. And I'm seeing a lot of group practice owners across the spectrum thinking about–or having done so already­–let go of their space to either wait it out and find a new space once they feel comfortable, deciding that they want to be telehealth indefinitely. All the way to the other end of the spectrum where group practice owners are using this time to negotiate better rates and expand with the idea that at some point, they'll be able to use the space. And some are already using space.
So I wanted to talk about my journey because it's something that I'm going through right now.
As many of you guys know, I expanded one of my locations back in January. So just about a half a year ago, and I went from in that one space six offices to 15 offices. And literally, you know, not even three months later, we haven't hadn't even been able to grow into it yet, and COVID hit and so we've been sort of growing virtually, with anticipation that when we're able to come back in the office, that location will hopefully get filled up.
Over the course of the past several months, we've been able to shift our marketing strategies so that our clinicians are continuing to be full. And we've been able to hire. I think we're at like, six, or maybe seven new clinicians between March and right now it's July, who are all you know, filling up as they are starting.
So our location that we had just expanded in January, looks like it'll be full by the time we come back into the office. And with that, one of my other locations the landlord had mentioned in May, I think, he had said, I just wanted to let you know your suite next door, there's a suite next next next was the head of business in it. We moved them to a different area of the building. They needed less space and so it's open. And last year at some point I had said, you know, I'd love to expand, if that suite ever opens up, let me know. And he had said, you know, they have one more year on their lease. And so you know, mid 2021, you'd be able to take that over. And of course, last year, I was like, oh, man, it's gonna be a really long time away. And then cue, May 24th or 25th, and he says, in five days, this guy is going to be out and you can have it and then I'm like, Oh, my gosh, that's way too quick.
So it's been an interesting journey the past month or so.
Because we've been working at making sure that the space that we recently expanded in our other location is getting filled up so that obviously the revenue more than tripled over in that location. And I feel like you know, I'm sure many of you agree with this, but things never happen at the right time. The things that you want or the things that you're excited for tend to happen when you're not ready for them. And that's similar to what happened with me now.
So I've sort of jumped into it and said, you know, I'm going to expand this other space because that building usually has no openings, let alone one right next door to me. And so that space will be just a little bit more than double what we have that location. It was our smallest location with four offices and it'll go to 10 offices. And so it should be ready by next week. And we don't have therapists in the office, but I'll be going in there and building it up, or furnishing it so that it's ready for when we do go back in the office.
So I wanted to just share my journey because I know it can be scary to think about expanding if that is part of your Business Plan.
I don't think that it's a smart decision to make, just for the sake of making it.
But I do think that if it's a part of your business plan, and it's something that is a next step that you're going to take in your business, you know that it could be a hard decision to think about whether now is the right time to make that decision or not. And for me, I looked at, you know, everything in my business. The fact that we have had our clinicians be able to retain 90%-95% of their existing clients. The fact that we were able to shift our marketing so that we could get telehealth clients coming in. And not only that, but be able to exceed the number of intakes that we were getting pre COVID. We've exceeded that each week, for the past couple of months. So those two things combined with the fact that I'm not in a place of wanting to open another location. But I love the idea of expanding my existing locations to make them a little bit larger, felt like the perfect trifecta for me.
And so I use the opportunity to negotiate with my landlord, and be able to have a couple of months where the new space, the new side of the space is rent free for about two months. I'm still paying rent on my existing space in there, but since we're not in there, it allows him to expand it and grow it out and for me not to feel rushed into having to fill it up.
You know, obviously, it was not the perfect timing. And so he understood that and realized, you know, it would make less sense for me to grab it but he'd rather have a contract with me, or at least with me knowing that I'm a great a tenant. So, but what's been cool about that is that it's kind of grown mine and my leadership teams, you know, mentality around growth. And we've all gotten really excited about filling a space that one isn't yet ready. And two, when it is ready, and when we're ready to actually be back in it will be a bustling space that doesn't need to be grown into anymore.
So it's a really exciting opportunity.
And I wanted to just make a quick episode to talk about where I'm at in my journey, because I know people are interested to see you know, what I'm doing in my business. And I think this topic is one that people are thinking about, but it feels scary. And I wanted to share that I understand that experience, and I know I understand that feeling.
But for me it was just, I want to say it's a perfect opportunity, but obviously timing isn't perfect, but an opportunity where I am getting like exactly what I wanted out of that space. And so, we talk about this a lot in the membership community. The idea of grit, there's a good book by forgetting her first name, but the last name is Duckworth. And the title of the book is Grit. And the whole idea behind it is, you know, that a big part of being successful in an endeavor, in pursuing something, is if you have grit. And I think that's something that has always played a role in me being able to get things done.
Even though I make a lot of mistakes, even though sometimes there's failure in it and I have to reroute, the whole idea of grit is that I don't give up when something is really hard.
I feel empowered by challenges. I like problem solving, and I like trying to find a way around obstacles. And so this was one of those experiences is one of those experiences because I'm always still in it.
I'm really excited to see how that goes. So I'll share more as the weeks come up and the space is filled or finished, and I'm furnishing it and getting it ready for whenever that time comes that we can all see each other again, back in the offices. But I just wanted to share that.
So I hope you're having a great day.
And if you're thinking about expanding and feeling anxious, or you are expanding during this time, let me know how you're feeling and how it's going.
And if you're deciding on going in the other direction and actually letting go, I'd love to hear from you as well on what that's like and what that journey has been like.
And I'm sure that's also a difficult decision to make. During this time, especially as a good practice owner, where you have employees or contractors and people that depend on you to make that decision can be really hard. So I'd love to hear from you and see how that's going for you. And what played a role in that decision whether closing shop physical locations at least or expanding like I am. During this time, I'd love to hear it.
Thanks for listening to the group practice exchange podcast. Like what you heard? Give us five stars on whatever platform you're listening from. Need extra suppor? Join The Exchange, a membership community just for group practice owners with monthly office hours, live webinars, and a library of trainings ready for you to dive into visit www dot members dot the group practice exchange dot com forward slash exchange. See you next week.
Here are the resources and guides we recommend based on this episode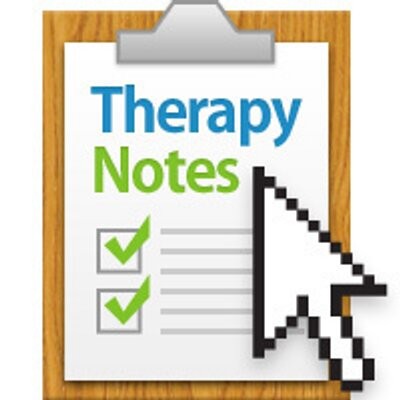 *Need a good EHR for your group practice? TherapyNotes is it. I've been using it for years in my own group practice, and it does really well when it comes to having the features group practice owners need. Try it out for FREE for 2 months by clicking here.
* I am an affiliate for some of the businesses I recommend. These are companies that I use in my own group practice, and make recommendations based off of my experience with them. When you use some of these companies through my links, I receive compensation, which helps me continue to offer great free information on my podcast, blog, Facebook group, and website.
Maureen Werrbach is a psychotherapist, group practice owner and group practice coach. Learn more about her coaching services here:
The podcast is structured so that you get practice building tips in small doses, where an episode can be listened to (and a group practice building lesson can be learned) in a single car ride.
Episodes are structured into categories: coaching sessions where I coach a group practice owner on a specific topic, tips of the day by yours truly, real talk where you get to be a fly on the wall while an established group practice owner and I talk about the highs and lows of ownership, and trainings done by experts in the field.
Don't miss an episode! Download The Group Practice Exchange Podcast on iTunes, Stitcher or Google Play and don't forget to subscribe and rate TGPE
* The content of this post is intended to serve as general advice and information. It is not to be taken as legal advice and may not account for all rules and regulations in every jurisdiction. For legal advice, please contact an attorney.