Episode 119 | The Group Practice Owner's Summit
Episode 119 | The Group Practice Owner's Summit

00:00
Hi Group Practice Listeners! In this episode, I'm talking about the Group Practice Owner's Summit (happening next week).
In this episode we cover:
The different tracks available for the summit

The keynote speakers 

Our presenters and the topics they'll cover

Our amazing sponsors
This episode is sponsored by TherapyNotes. TherapyNotes is an EHR software that helps behavioral health professionals manage their practice with confidence and efficiency. I use TherapyNotes in my own group practice and love its amazing support team, billing features, and scheduling capabilities. It serves us well as a large group practice owner.
Do you ever wish for a financial therapist who could relieve you from the last few months' bookkeeping, talk you off the edge when you're running into issues with Quickbooks, or help you work through a profit plan for growth? GreenOak Accounting does just that! GreenOak Accounting is an accounting firm that specializes in working with group practices. Their value goes WAY beyond bookkeeping; they can help you get on track for financial success. Schedule a free consultation by going to http://greenoakaccounting.com/tgpe
Hey, everyone, I wanted to pop in today and talk about the Group Practice Owner's Summit  that's coming up in just one week. If you have not signed up yet, I encourage you to do so. There are so many things I'm going to talk about today, just because I know I don't talk about the summit that often. 
There might be a few of you that listen that don't actually know what the Group Practice Owner Summit is or who can have forgotten that it's happening and haven't signed up. So the Group Practice Owner Summit is a business that I started with another friend of mine, Mike Blumberg, and once a year we host a conference just for group practice owners. 
It's a business conference. It's not clinical, and it's strictly for group practice owners to to connect with other group practice owners around the US. It can be really lonely, you know, running a business and not being able to connect with other practice owners or group practice owners around you. The summit is also a chance to learn from industry leading thought leaders in our community. 
And so this year, because of COVID, we've decided instead of closing it down for the year, we will be running it virtually.  What's really exciting is that we are recording everything so that you don't actually need to be sitting in front of a computer screen for eight hours a day, over the course of three days. The videos will be available for 30 days, inside of an app that we're using called Whova. It's a conferencing app, and you can get in and see all the videos being live streamed in there, orwatch the recorded ones once they get uploaded in there. Also in the app, there's an ability to connect with other group owners. You'll be able to see everyone who's signed up for the summit and you can chat with each other (kind of like Facebook Messenger). 
You'll be able to see sponsors in there as well, and see what their freebies are and what their offerings are in there. And we've got a lot I'll talk about those as well. 
So we've got Gary John Bishop, he's the author of Unf*ck Yourself and Stop That Shit, which are really great books on leadership. He's going to be keynoting our first day. And then we've got Dr. Avis DeWeever, who is also an author and a diversity and leadership expert. She's going to be talking about that topic. And then we have a closing keynote. So a trifecta of really amazing keynotes. The closer is Mike MIchalowicz. We had him last year as our keynote opener, and this year he's going to be closing up our conference talking about his newest book,  Fix This Next and the concepts around FTN, which I really love. I took the certification course and I'm a Fixt This Next advisor because I think the idea is genius and it works so well with helping business owners figure out what they need to fix next. So he's gonna be talking about that. 
The summit starts on Friday, the 24th of July and goes through Saturday. But we've added Thursday because normally we have our mix and mingle on Thursday night. And since we can't mix and mingle with everyone, we decided to add a third day of trainings that are all by our sponsors. So we've got some really amazing trainings that our sponsors are doing on their topics of expertise. So that'll be going on on Thursday. And then Friday morning, myself and Mike will be doing the opening statement and welcoming Gary John Bishop. We've got several tracks going on. 
In the morning, we have the group practice startup track. We got Joe Bavonese and Casey Truffo, who will be talking about how to grow your practice to $1 million and beyond. And then right after that is Sherry Shockey-Pope with money, pitfalls and failures. The second track in the morning is for established group practice owners. And in that we've got Ken Clark who's going to be talking about supersizing your medium sized practice. to scale beyond 100 clinicians, and we've got a tech track where Laura Reagan is going to be talking about using podcasting to leverage your your practice, and Lujuana Milton, who's going to be talking about transforming your practice using social media. 
And then because you know COVID here, we decided to add a COVID track. So it's going to be a lunchtime track. On Friday afternoon, I'm going to be doing that training. And it's going to be on tele-supporting your staff + leading from a distance. 
And then in the afternoon, we've got three more tracks, diversifying services, ethical considerations and a general track. In the diversifying services. We've got Jeremy Sharp, and he's gonna be talking about how to embed your clinicians in a physician's office, which is really awesome. And Katie May is back again to talk about how to market and fill groups for clinicians in your group practice even when they want no part in the process. For the ethical considerations track we've got our famous duo Roy Huggins and Liath Dalton, they're going to be talking about risk management and group practice. And then Maelisa Hall, she's going to be talking about good enough notes, creating realistic expectations and conquering audits. 
The last track is the general track and we've got Kasey Compton, presenting on expansion without exhaustion and using your tribe to thrive. Samara Stone and Keyshia Kells will be talking about how to brand your group practice. And then at night, we've got Roy and Liath coming back to do their COVID track, they graciously agreed to do a second training, and they're going to be doing legal, ethical and effective telemental health programs in group practice, which I think is going to be really amazing and just perfectly timed for what we're going through. 
And we go into Saturday morning, so I don't even know how many trainings there are. But that's just Friday. Saturday I'll be doing an opening statement again with Mike and then we'll be welcoming Dr. Avis DeWeever to do her keynote on developing diversity and leadership. 
Our Saturday morning tracks are insurance accepting, a private paid track, and a co-owners track. In the insurance accepting track, we start with Danielle Kepler, and she's going to be talking about growing your group practice with insurance and APS and then Ajita Robinson, who is going to be talking about mastering insurance and what group practices need to know about fee increases, closed panels, and ethical issues, which I think is gonna be really great. 
The private pay track is going to start with Beatriz Craven and sheis presenting on leading a private practice to seven figure impact. In the afternoon, Maha Zyed is talking about operating a private pay practice in an insurance dominated market, I think is going to be really, really awesome. 
Then lastly in the morning, for the co-owners track we've got Erica Shilling and Michelle Mullaly doing co-ownership for partners to understand and improve communication, identify and maximize each other's strengths and divide and conquer management tasks. The second training is Blake Howard Norton and Tracy Tanner doing the other marriage relationship coaching for business partners. 
We've then got our last COVID track lunch training with my business partner Mike Blumberg, who is doing a training on the big pivot leading through a pandemic. And then we close it all in the afternoon with our closing keynote at 1:30. So the second day is not a full day and it's with Mike Michalowicz on Fix This Next. I'm again you guys, so excited about this. There's so many great people so I would love to have you join. 
TherapyNotes is our partner sponsor for this and then we've got a ton of other sponsors like Person Centered Tech, Blueprint, Thrivelution, Green Oak Accounting,  RevKey, Mitul Mehta who's a public accountant, My Digital Maven, KC Consulting, The Productive Therapist, Practicery, and CPH and Associates.  So come on in and go to the Group Practice Builders site  to get your ticket, or your virtual ticket, and like I said, you'll be able to not only listen to it live, but you don't have to worry if you're busy or not able to watch everything live. You will have 30 days of access in that app to be able to watch all of those recordings afterwards. 
So I'm really excited. It's been a year long process and obviously, major changes had to happen on our end and a ton of learning on how to use tech when we have so many trainings going on in a short period of time. So it's been a nice experience for Mike and I to learn how to navigate that process. And we're really excited to see the the finished product and to have all these amazing presenters and keynote speakers and sponsors. joining us for this, we're really honored so I can't wait to see you guys next week.
Thanks for listening to the group practice exchange podcast. Like what you heard? Give us five stars on whatever platform you're listening from. Need extra suppor? Join The Exchange, a membership community just for group practice owners with monthly office hours, live webinars, and a library of trainings ready for you to dive into visit www dot members dot the group practice exchange dot com forward slash exchange. See you next week.
Here are the resources and guides we recommend based on this episode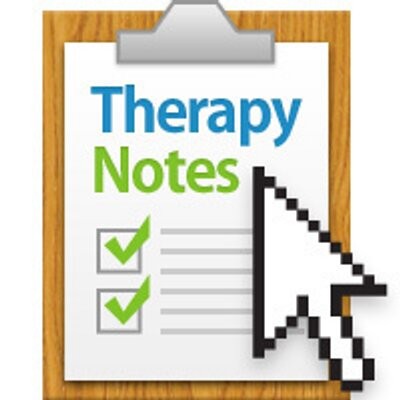 *Need a good EHR for your group practice? TherapyNotes is it. I've been using it for years in my own group practice, and it does really well when it comes to having the features group practice owners need. Try it out for FREE for 2 months by clicking here.
* I am an affiliate for some of the businesses I recommend. These are companies that I use in my own group practice, and make recommendations based off of my experience with them. When you use some of these companies through my links, I receive compensation, which helps me continue to offer great free information on my podcast, blog, Facebook group, and website.
Maureen Werrbach is a psychotherapist, group practice owner and group practice coach. Learn more about her coaching services here:
The podcast is structured so that you get practice building tips in small doses, where an episode can be listened to (and a group practice building lesson can be learned) in a single car ride.
Episodes are structured into categories: coaching sessions where I coach a group practice owner on a specific topic, tips of the day by yours truly, real talk where you get to be a fly on the wall while an established group practice owner and I talk about the highs and lows of ownership, and trainings done by experts in the field.
Don't miss an episode! Download The Group Practice Exchange Podcast on iTunes, Stitcher or Google Play and don't forget to subscribe and rate TGPE
* The content of this post is intended to serve as general advice and information. It is not to be taken as legal advice and may not account for all rules and regulations in every jurisdiction. For legal advice, please contact an attorney.