Getting your group practice set up legally is half the battle. With various state, city, county, (who knows, maybe even neighborhood!) laws, it's important that not only do you set yourself up legally when it comes to your business structure, but also when it comes to how you treat your staff, whether they should be independent contractors or employees, how you pay them, how often you pay them, whether you have to offer certain incentives,….the list goes on! It's easy to miss a step or engage in practices that some entity finds wrong.
Not only that, but you'll also have to make sure to check in with your attorney regularly (I'd say yearly) to make sure no new laws have come in place since you last spoke. I recently found out that my county (not state) put a law in place starting July 1, 2017 that employers must pay for sick time. If I hadn't been in contact with my attorney, who knows how long it would have taken me to find out!
It's hard to know WHAT to ask your attorney, so I have compiled a list of questions that are a good starting point. These questions open up a dialogue about what you can and can't do as a business owner in your area. Remember, what works for a friend of yours in another city may not work for you (literally and legally).
Things to think about that are common questions group practice owners have are related to:
If you should have ICs or W2s
How you can pay them (flat rate, percentage, salary, etc.)
How often you have to pay them (weekly, biweekly, monthly)
What you can require of them
What things you have to pay for when it comes to non clinical work
What incentives you may have to offer (paid time off, for example)
What you need to pay for business wise (like malpractice insurance for them)
Download my free list of questions to ask your attorney below.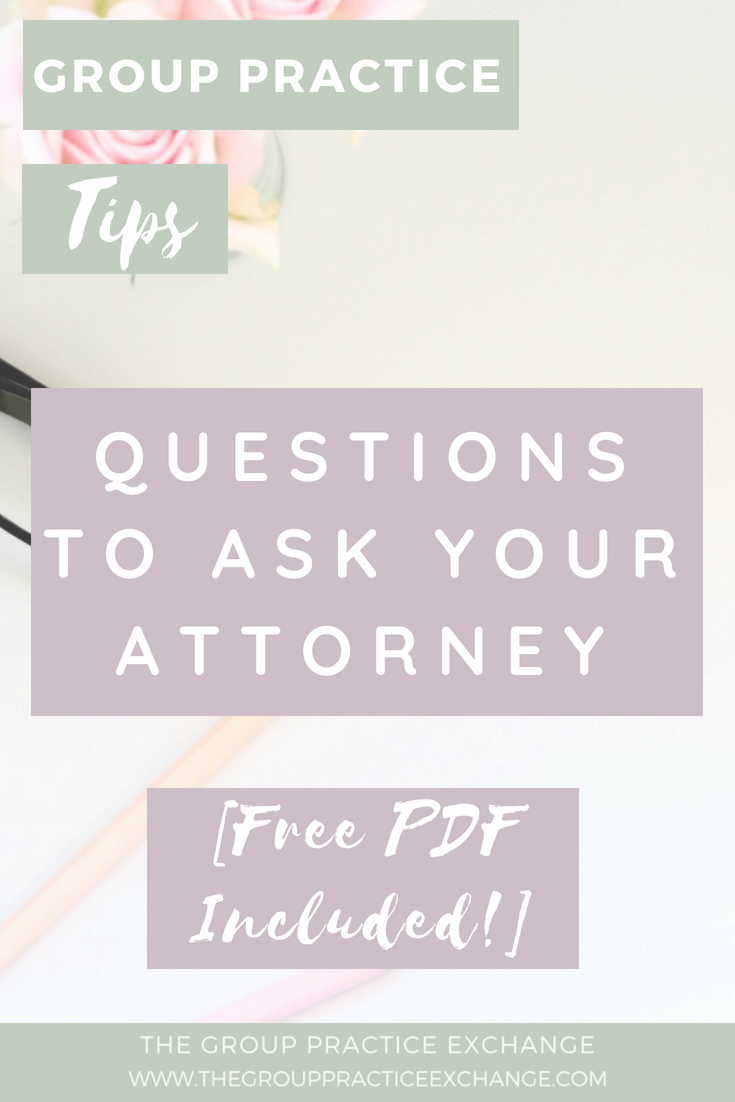 Download the "ask your attorney" question list here
Maureen Werrbach is a psychotherapist, group practice owner and group practice coach. Learn more about her coaching services here: LEARN MORE HERE