Episode 102 | Google My Business for Group Practice
Episode 102 | Google My Business for Group Practice

00:00
Hi Group Practice Listeners!
In this tip of the day episode, I'm talking all about using Google My Business for your practice
In this episode I discuss:
What Google My Business is
Why Google My Business is beneficial to your practice
Tips for setting up your Google My Business listing
What you should include in your listing
This episode is sponsored by TherapyNotes. TherapyNotes is an EHR software that helps behavioral health professionals manage their practice with confidence and efficiency. I use TherapyNotes in my own group practice and love its amazing support team, billing features, and scheduling capabilities. It serves us well as a large group practice owner.
Do you ever wish for a financial therapist who could relieve you from the last few months' bookkeeping, talk you off the edge when you're running into issues with Quickbooks, or help you work through a profit plan for growth? GreenOak Accounting does just that! GreenOak Accounting is an accounting firm that specializes in working with group practices. Their value goes WAY beyond bookkeeping; they can help you get on track for financial success. Mention TGPE and get $100 off. Schedule a free consultation by going to http://greenoakaccounting.com/tgpe
Today I'm going to be talking about using Google My Business for your practice.
Google, my business is an online tool that allows local businesses to control how their business shows up on Google.
A lot of third party engines and websites use Google to get their information. So it's a great way to have your practices information, showing up accurately on those platforms. Plus, when people do Google searches for you, your information will show up the way you want it to with the information that's most important to you.
Your Google My Business listing will show up above organic results on mobile, and to the right of organic and paid results on your desktop. When you complete your profile increases your chance of showing up in relevant searches on Google.
And the kicker is it's free!
So you can check it out and sign up at google.com/business
What I want to do right now is go through a handful of tips that I have for setting up your Google My Business and using your Google My Business in a way that will benefit your practice.
First is talking about the demographic information area. complete your profile by entering the accurate data of your businesses opening close times, ways to reach your intake or scheduling department, your address, phone number website, service areas, which I think is really important for our line of work, you can put in a ton of zip codes in there that you service. And so that can be great for becoming visible in specific zip codes versus like a whole state or a whole city.
Your business description you want to put either your mission statement or a general explanation of your services. The more details that you complete in the demographic area, the more likely it is that the right people will find you.
The last part of this is you'll need to verify your business either by having Google call your business phone number and they'll give you a code that you have to type in But if you have a phone tree, like you're using all call technologies or phone.com, you'll have to have them mail you a postcard with the five digit code, and then you'll call and give that code.
The second space to pay attention to in Google My Business is the photos area.
One of the benefits of Google My Business is that you can upload photos of your business. And you can do this for multiple locations to so that potential clients can get a sense of the space and what to expect when they step into your office. Visual offers something that words just sometimes can. And what's also awesome is that Google My Business offers a Google virtual tour of your office. There's an additional cost to this, but for those business, the businesses that have done it, I think it's really beautiful and as a really professional way to provide an office tour.
The third is your Google reviews will be housed inside of Google My Business.
I know we all have our thoughts about Google reviews, and we can't solicit them from clients. So I just want to mention that that is where your Google reviews will be housed. And having trusted colleagues give honest feedback as a referral source is a great way to combat some of those negative reviews that you may be getting.
At the moment, Google does not have an option for disabling Google reviews. Every once in a while I check just to see where they're at with that, because I know there's conversations being had about Google reviews for business professionals that are in the medical or mental health world because of HIPAA, and our inability to be able to respond to and to to solicit reviews. So as of right now, there's still no way to disable it, but I will definitely give any feedback I hear as any changes possibly happen.
The next is insights. And this is my favorite part.
Google My Business offers great insights about who's searching for your business and what their online activity looks like.
It also integrates with Google ads to make your ads experience even more accurate and lets you know what people are looking at and what they aren't looking at. You can see that the data that comes up on Google shows how many people are viewing your group practice on Google during specific time periods, how many people visit your website through your Google My Business account? How many people call through your Google My Business listing? And how many people ask for directions with the listing? It's really awesome. And it's a great way to see sort of the journey that people take when they are looking at your Google My Business account or your website.
And then lastly, one of my favorite things about Google My Business is the posts option.
So posts and we publish a post once per day Monday through Friday, highlighting our therapists the different services we offer. When we knew that groups were starting, we would post those on there. Any news that we have we post that on there. When people search for your business, your Google My Business, and most your Google is my Google My Business information like your address, your website, your phone number, as well as your most recent posts are going to show up right in front on Google.
It's a great way for people for you to be able to showcase different information. You'll be able to see how many people are interacting with your posts, how much visibility it's getting. And you can also put links to learn more, or sign up or book now inside of each of your posts. Which is pretty awesome!
So I think it's really important to take up some of your time related to marketing and SEO by getting your Google My Business profile setup. There's a ton of benefits that you'll get by having Google My Business on your Google account.
It's just a great we've seen such a high amount of traffic happen ever since we became active and we've been doing this about two years now with the Google posts We get probably 50 or so people per day that interact with our post. And it's just, we know that people are searching us. And that's a great way to see that. So get into Google My Business, if you don't already.
If you have it, and you initially set it up, but you're not being active in it, go pop back in there and try one of the things out that I mentioned. I'm telling you, it's a free source resource. It's you don't have to spend any money.
And it's part of Google and Google always rewards businesses that use Google's products more.
So if you're interacting or using Google My Business, or you're using Google ads or some other part of Google, you're actually going to become more visible, because that's how Google's algorithms work! So Google, my business is just a great tool to use. And if you aren't, I recommend trying them out.
Thanks for listening to the group practice exchange podcast. Like what you heard? Give us five stars on whatever platform you're listening from. Need extra suppor? Join The Exchange, a membership community just for group practice owners with monthly office hours, live webinars, and a library of trainings ready for you to dive into visit www dot members dot the group practice exchange dot com forward slash exchange. See you next week.
Here are the resources and guides we recommend based on this episode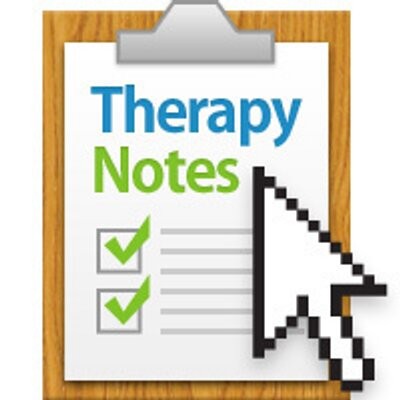 *Need a good EHR for your group practice? TherapyNotes is it. I've been using it for years in my own group practice, and it does really well when it comes to having the features group practice owners need. Try it out for FREE for 2 months by clicking here.
* I am an affiliate for some of the businesses I recommend. These are companies that I use in my own group practice, and make recommendations based off of my experience with them. When you use some of these companies through my links, I receive compensation, which helps me continue to offer great free information on my podcast, blog, Facebook group, and website.
Maureen Werrbach is a psychotherapist, group practice owner and group practice coach. Learn more about her coaching services here:
The podcast is structured so that you get practice building tips in small doses, where an episode can be listened to (and a group practice building lesson can be learned) in a single car ride.
Episodes are structured into categories: coaching sessions where I coach a group practice owner on a specific topic, tips of the day by yours truly, real talk where you get to be a fly on the wall while an established group practice owner and I talk about the highs and lows of ownership, and trainings done by experts in the field.
Don't miss an episode! Download The Group Practice Exchange Podcast on iTunes, Stitcher or Google Play and don't forget to subscribe and rate TGPE
* The content of this post is intended to serve as general advice and information. It is not to be taken as legal advice and may not account for all rules and regulations in every jurisdiction. For legal advice, please contact an attorney.