Episode 33: 5 Actionable Things to Do After a Clinician Leaves
Episode 33: 5 Actionable Things to Do After a Clinician Leaves

00:00
Episode 33 | 5 Actionable Things to Do After a Clinician Leaves
In this episode, we're going talk about what you can do after a clinician, for whatever reason, leaves your group practice. I know practice owners often feel a punch to the gut, or fear or anger or sadness when this happens, so I've come up with 5 positive, actionable steps you can take. This way you can feel like you're back on your way to your goal of having a full thriving group practice.
1). To start, give yourself a day for self-care
You have tomorrow, next week, next month, all this time to do the work you need to find a new therapist. Take one day at least to put it aside and take care of yourself. Go on a hike, hang out with a partner or friend, go shopping do yoga, whatever. Focus on you, and leave work and lost clinicians on the side.
2). Write down any lessons you learned
About yourself as a leader, about the clinicians you hired that didn't work out. Just start jotting down some notes. Maybe you learned you need to hire someone who can work more hours, or that you need employees instead of independent contractors or vice versa. Write down your expectations. Maybe you realized you had some expectations that you didn't verbalize or realize them until after the clinician was hired. Next time you can discuss these during the interview process. Write down any expectations the clinician had of you that you weren't able to follow up on. Is there validity to it, how can you change your approach to them, etc.
3). Grab your job description + make any necessary revisions
Based off of what you came up with in step two, go back and update how you're advertising for your open position. Also go through your contract to update anything that can make hiring and termination smoother, if there were problems, and update it if anything is missing that you think should be there.
4). Make alterations to your interview questions
Look at your interview questions + your journal from step two. Are there revelations you had or expectations that came up that are important to ask at that interview time? Put those in your interview questions.
5). Jump back in the saddle
Start interviewing people and don't settle!

Maureen Werrbach is a psychotherapist, group practice owner and group practice coach. Learn more about her coaching services here: LEARN MORE HERE
Thanks for listening to the group practice exchange podcast. Like what you heard? Give us five stars on whatever platform you're listening from. Need extra suppor? Join The Exchange, a membership community just for group practice owners with monthly office hours, live webinars, and a library of trainings ready for you to dive into visit www dot members dot the group practice exchange dot com forward slash exchange. See you next week.
Here are the resources and guides we recommend based on this episode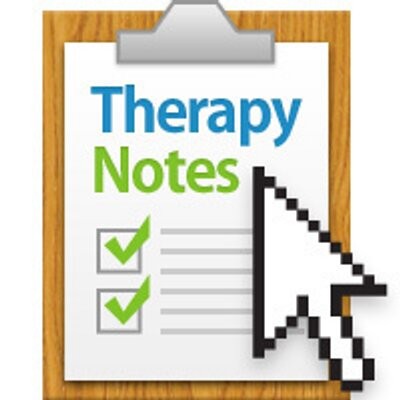 *Need a good EHR for your group practice? TherapyNotes is it. I've been using it for years in my own group practice, and it does really well when it comes to having the features group practice owners need. Try it out for FREE for 2 months by clicking here.
* I am an affiliate for some of the businesses I recommend. These are companies that I use in my own group practice, and make recommendations based off of my experience with them. When you use some of these companies through my links, I receive compensation, which helps me continue to offer great free information on my podcast, blog, Facebook group, and website.
Maureen Werrbach is a psychotherapist, group practice owner and group practice coach. Learn more about her coaching services here:
The podcast is structured so that you get practice building tips in small doses, where an episode can be listened to (and a group practice building lesson can be learned) in a single car ride.
Episodes are structured into categories: coaching sessions where I coach a group practice owner on a specific topic, tips of the day by yours truly, real talk where you get to be a fly on the wall while an established group practice owner and I talk about the highs and lows of ownership, and trainings done by experts in the field.
Don't miss an episode! Download The Group Practice Exchange Podcast on iTunes, Stitcher or Google Play and don't forget to subscribe and rate TGPE
* The content of this post is intended to serve as general advice and information. It is not to be taken as legal advice and may not account for all rules and regulations in every jurisdiction. For legal advice, please contact an attorney.