Episode 138 | Branding with Samara Stone
Episode 138 | Branding with Samara Stone

00:00
Branding with Samara Stone
Hi Group Practice Listeners! In this episode, you're getting a clip from the Branding training given by Samara Stone in my membership program.
In this episode we cover:
what branding is not
what branding is
how your clients interact with your brand
This episode is sponsored by TherapyNotes. TherapyNotes is an EHR software that helps behavioral health professionals manage their practice with confidence and efficiency. I use TherapyNotes in my own group practice and love its amazing support team, billing features, and scheduling capabilities. It serves us well as a large group practice owner.
Do you ever wish for a financial therapist who could relieve you from the last few months' bookkeeping, talk you off the edge when you're running into issues with Quickbooks, or help you work through a profit plan for growth? GreenOak Accounting does just that! GreenOak Accounting is an accounting firm that specializes in working with group practices. Their value goes WAY beyond bookkeeping; they can help you get on track for financial success. Schedule a free consultation by going to http://greenoakaccounting.com/tgpe
Maureen Werrbach
You're listening to the group practice exchange Podcast, where the business development resource for group practice owners, where we talk candidly about business ownership and leadership. From practice building tips to live coaching to Real Talk episodes with other group practice owners, where the resource you've been looking for to help you grow your group practice. I'm your host group practice owner and entrepreneur Maureen Werrbach.
This episode is sponsored by therapy notes. Therapy notes is an online EHR practice management and billing software designed for mental health professionals. Therapy notes has everything you need to manage patient records, schedule appointments, create rich documentation and Bill insurance right at your fingertips. They offer free and unlimited live support seven days a week. Their streamlined software is accessible wherever and whenever you need it. To get two free months, go to www dot therapy notes.com forward slash our forward slash the group practice exchange.
Need a new accountant or bookkeeper meet GreenOak, accounting an accounting firm that works specifically with private practices. They do all of your accounting needs from budgeting, to accounting, to bookkeeping, and payroll to building your dashboard. On top of that, they can help you set up your profit first systems go to green oak accounting dot and mention The Group Practice Exchange for $100 off your first month.
Maureen Werrbach 
All right, I'm bringing in another clip from an Exchange Membership expert training. This one is by Samara Stone, who I absolutely love, and have been able to meet at our past group practice owners conference. She is a force and knows her stuff. And a long time ago, she did a training in my membership community on branding. So you're going to hear an excerpt from that training and branding, she's going to be talking about what branding is not. And also what branding is, and talks about not only the voice, and the values and the guiding principle and how you communicate your business to the world being important to the brand of your business.
So it's not just the colors and the fonts that you use, but the voice, the values and the principles, and how you actually communicate those things out into the world that are really your brand.
And she also brings up an interesting piece on what's in your office or in your practice should be consistent to what you've been putting out there in the world. So I'm wondering, do you feel like what's in your business inside your practice, like what clients walk into when they get to walk into your practice again? Does that feel consistent, branding wise to what they've been exposed to on social media and through your marketing? What they're being communicated before they've walked into your office? Is that being reflected once they step foot into your office?
That was a really interesting piece in this training that she talks about. So let's take a listen.
Samara Stone
First, let me say what brandy is not okay?
Maureen Werrbach 
Oh, I like this.
Samara Stone
It's not a trip through the Crayola factory to pick a bunch of pictures and you know a bunch of colors and choose a font and slap it together and think, oh, I've created a brand.
Maureen Werrbach 
That's what most people stop at is what's going to be our practices color. And what fonts and images do we want on our website to represent us, and then they stop.
Samara Stone
And that's kind of the that's the surface level of your brand. I'm more interested in what's beneath the surface. And that's the set of values that drive why you're in practice anyway. It's the mission that speaks to kind of how you want to show up in the field and in your community and what services you want to be known for providing. And it's also having a bit of thoughtfulness around the messaging for the community and the clients that you're going to be attracting it. Really dialing into why working with you is going to be of support to them.
And that is a part of the branding experience. Right?
It's the voice of your brand, especially if the group practice is going to be using some social media and blogging and doing all of these other kinds of things. Branding serves as a guiding principle for the way in which you communicate about your practice and what it does. Right?
Maureen Werrbach   
And I think from like, my standpoint of where I'm at, because I work with a lot of group practice owners and I see their websites and their social media. It's pretty easy to see when it's really disorganized and and I know that I'm not a guru when it comes to branding and I can see it really easily and I'm like oh what am I–I don't know what I'm looking at. Like what are all these images, they don't relate to each other, it's just like they're pulling from just everywhere. And I know that if I can notice that, then clients are noticing that too.
Samara Stone  
Exactly. And just like you said, you don't have to be a branding expert to notice when something's just not cohesive, right? The same is true on the converse. When it is cohesive, people can't put their finger on it. But it just feels like I really trust this place. There's a level of distancing in this place, it feels comfortable and at home, they know what to expect. And then they're getting what they're expecting in the experience they're having with your practice. Branding has this of course, surface level around fonts and colors. But there's this beneath the surface piece that I really like highlighting for therapists as they're going through the branding process, because I think that's the stuff that makes the biggest difference. Building the trusting relationship with your referral partners, the community and the clients you're going to be working with.
Maureen Werrbach 
I want to stop because you just had me something you said just made me think of in one of my mastermind groups from last year, and she's in this membership community as well, is Janelle McNeil. She's starting her group practice, but she is the only person I've ever seen who has kind of worked backwards, which I think is the way that needs to be done.
Whereas other people go with fonts, and colors and logos and all that stuff before they figured out what their group practice is going to be. She worked literally backwards and and build the practice, the look of the practice, talked about this before she's hired anyone talked about what she wants the community to see in her and her practice, and then built a logo around that. Because you know, how many people's logos don't actually even go with what they're doing? I mean, I did the same thing, sort of because it was eight years ago before I even knew what branding was. And luckily, it aligns well.
But yeah, when she did when she said that, I was like, You're a genius. That's the way it should be done. You get gold stars all over now you're getting a gold star.
Samara Stone
Because the thoughtfulness that you put into it is what creates the cohesion. Yeah, right. And I think the other piece around the experience, and the trust that you're having with the community, is that your client experience is consistent with your brand, right? From the moment they step in the door, I always teach my students that report starts at the door from the moment that they come in the door. Everything that's in that practice should be consistent to what you've been putting out there online and in print about who you are and what you stand for.
They should be able to see that branding reflected in the practices, they come in, the interactions they're having with your admin team, the interactions they're having in with the billing specialist, if that ever becomes necessary.
So thoughtfulness about making sure that your values are embedded in your workflows and in your client processes and systems is a part of branding, right? I mean, it doesn't seem like it but it absolutely is. Because once someone has an experience with you that's inconsistent with what you said that you're about it diminishes your brand.
Maureen Werrbach 
Alright, what do you guys think of that? If you're interested in learning more about Samara and her genius brain and things she knows when it comes to branding, you can reach her at perfected practice dot com where she helps practice owners in a lot of areas, but I really feel like she knows her stuff when it comes to the branding piece. And so if you liked what you heard, you can pop into the Exchange membership site at members dot the group practice exchange dot com and take a listen to her full training. And then you can also reach her at perfected practice.com. So I want to leave you with this question. What is branding looking like in your business? How are you communicating your business out into the world and how is the world seeing your business? Because at the end of the day, that's what branding is. Thanks for listening to the group practice exchange podcast.
Thanks for listening to the group practice exchange podcast. Like what you heard? Give us five stars on whatever platform you're listening from. Need extra suppor? Join The Exchange, a membership community just for group practice owners with monthly office hours, live webinars, and a library of trainings ready for you to dive into visit www dot members dot the group practice exchange dot com forward slash exchange. See you next week.
Here are the resources and guides we recommend based on this episode
7 Days to Level Up Your Practice
This 7-day challenge is to help you LEVEL UP your group practice-no matter what stage it's in. I'm a sucker for shaking my business up a tiny bit every once in a while. It keeps me alert, motivated, and not bored.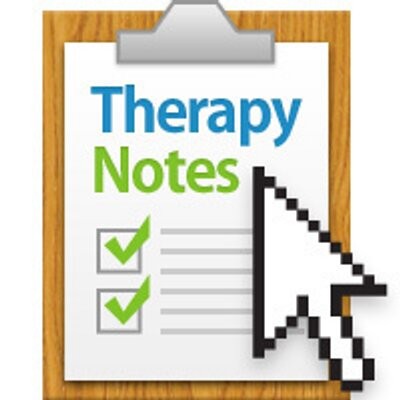 *Need a good EHR for your group practice? TherapyNotes is it. I've been using it for years in my own group practice, and it does really well when it comes to having the features group practice owners need. Try it out for FREE for 2 months by clicking here.
Do you have an in-office or virtual intake coordinator? Do you want to increase your conversion rate, create a smooth intake process that works, and empower your intake coordinator to feel successful and perform better?
Therapy Intake Pro is a unique program that is designed to help your intake coordinator level up their skills and feel increasingly confident & effective in their role. Check it out here!
Use coupon code TGPE15 for 15% off a purchase of $100 or more!
* I am an affiliate for some of the businesses I recommend. These are companies that I use in my own group practice, and make recommendations based off of my experience with them. When you use some of these companies through my links, I receive compensation, which helps me continue to offer great free information on my podcast, blog, Facebook group, and website.
Maureen Werrbach is a psychotherapist, group practice owner and group practice coach. Learn more about her coaching services here:
The podcast is structured so that you get practice building tips in small doses, where an episode can be listened to (and a group practice building lesson can be learned) in a single car ride.
Episodes are structured into categories: coaching sessions where I coach a group practice owner on a specific topic, tips of the day by yours truly, real talk where you get to be a fly on the wall while an established group practice owner and I talk about the highs and lows of ownership, and trainings done by experts in the field.
Don't miss an episode! Download The Group Practice Exchange Podcast on iTunes, Stitcher or Google Play and don't forget to subscribe and rate TGPE
* The content of this post is intended to serve as general advice and information. It is not to be taken as legal advice and may not account for all rules and regulations in every jurisdiction. For legal advice, please contact an attorney.